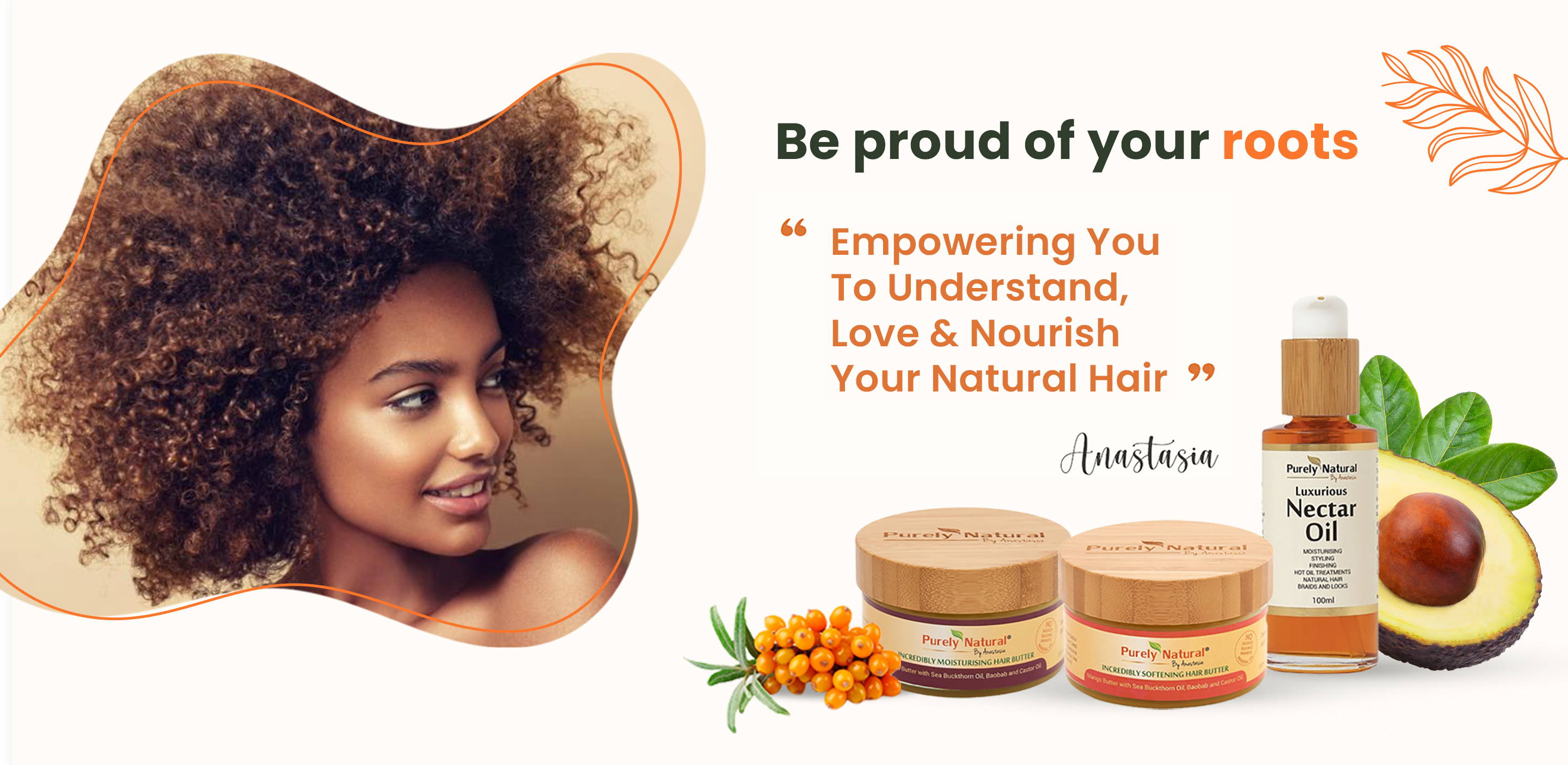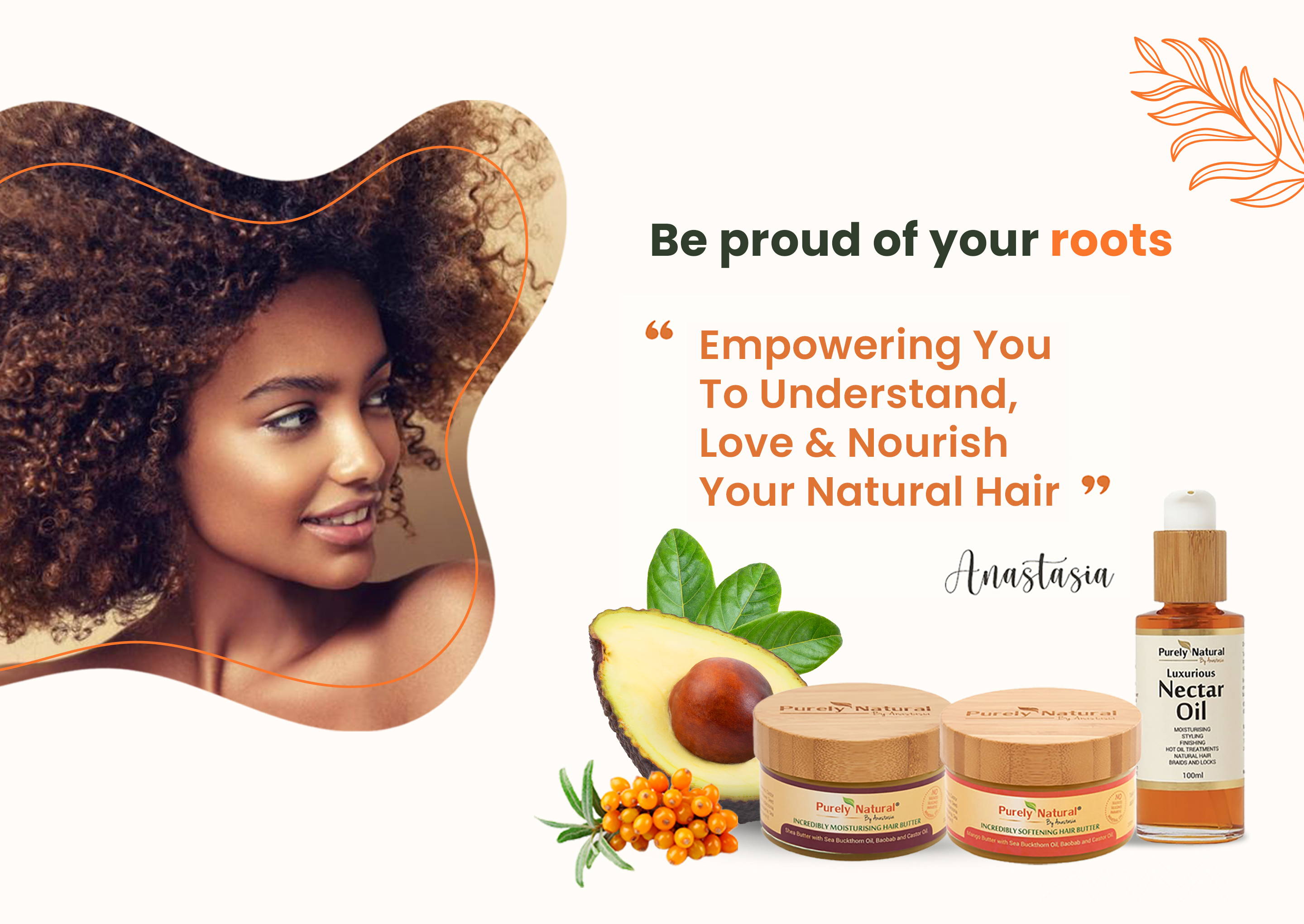 Give your hair the freedom
to grow to its full potential
Look good and feel great with our organic, handmade, nourishing hair products & styling tools that soften & smooth your natural hair textured curls, kinks and coils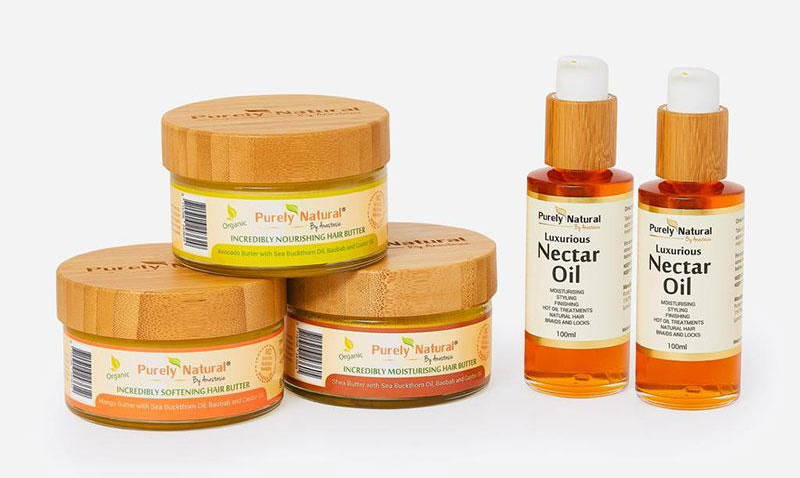 Organic h

air

butters & oils
Our hair care range is 100% organic and handmade to perfection with the finest, sweet smelling natural ingredients.
Our award-winning and highly commended hair butters and nectar oil, nourish and strengthen hair to reduce breakages and contains many natural health benefits that are necessary for hair growth and hair health. Our hair butter nourishes not just your hair, but at the same time has other positive nutritious effects and health benefits for your body and mind.
Our nectar oil is great to use as a deep hot oil conditioning treatment. It is perfect for restoring thinning edges, thinning hair, damaged hair, breakages, and to soothe a dry itchy scalp. This special herbal oil will re-awaken dormant hair follicles and stimulate growth.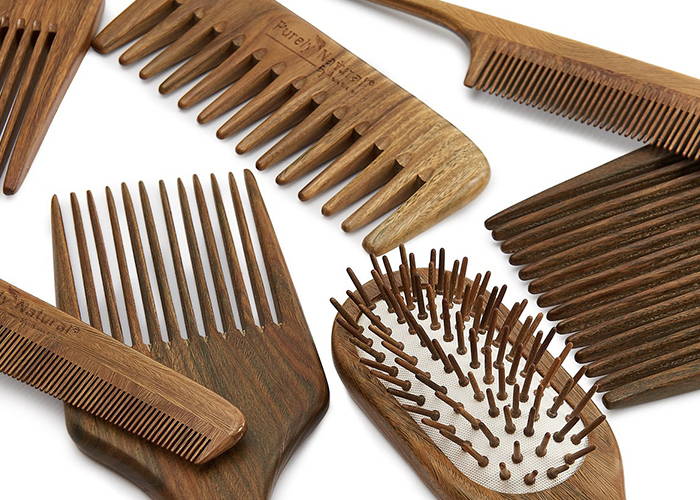 Hand-crafted
sandalwood hair tools
Designed to be gentle on the scalp, reduce hair frizz, help prevent split ends and care for damaged hair. These styling tools are also excellent for detangling and distributing the natural scalp oils evenly from the scalp all the way down to the tips of the hair.
Our hair tools are ethically sourced and hand-crafted from 100% high quality, natural green Sandalwood. The sandalwood not only makes the tools strong and durable but because they are made from a natural product, each one made always looks slightly different. So every person who owns them, each has "a one of a kind tool", which makes them truly special.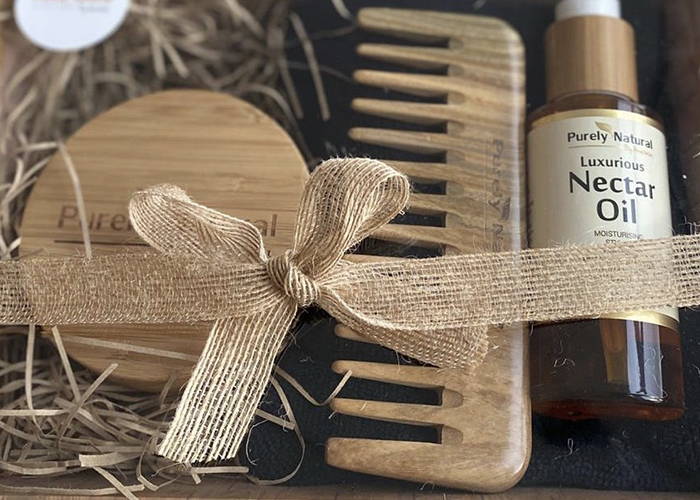 Luxury gift-boxes
& bespoke hampers
Purely Natural by Anastasia is a range of organic natural hair products and styling tools for all women everywhere with textured and kinky hair. Our bespoke Hampers are the perfect gift for every occasion and allow you to customise your hamper with your choice of hair butters, tools and our luxurious revitalising hair nectar oil.
Our hair care and hair tools make it effortless and comfortable to nourish and style your natural hair. Your hair will not only look amazing but feel smooth and hydrated.
Soften & smooth
your natural textured hair
As the Number one Guru in her field and the go to expert for afro hair, Anastasia's mission is to help women of colour to embrace and love their own hair. Her brand message is to help educate and empower black women worldwide, so that they can learn how to look after their natural hair more easily.
Anastasia is a qualified Trichologist. Which means that she understands hair quite literally as it grows from the roots to the tip. As an experienced Trichology specialist, she is able to diagnose the causes of specific scalp conditions that can lead to dandruff, hair thinning, alopecia patches, or rapid hair loss. This knowledge allows her to be able to find solutions that can decrease the severity of these problems, and in many cases, can even reverse, and eliminate the causes and symptoms altogether.
Empowering you to understand,
love and nourish your natural hair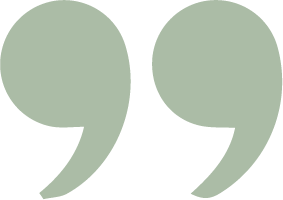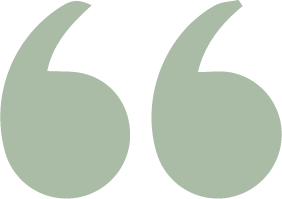 PURELY NATURAL BY ANASTASIA, provides organic, nourishing, and rich moisturising hair products and tools, that have been especially handmade with the finest combinations of nature's sweet smelling ingredients, to create a lengthening and softening effect that detangles thick frizzy hair more quickly.



Our most popular products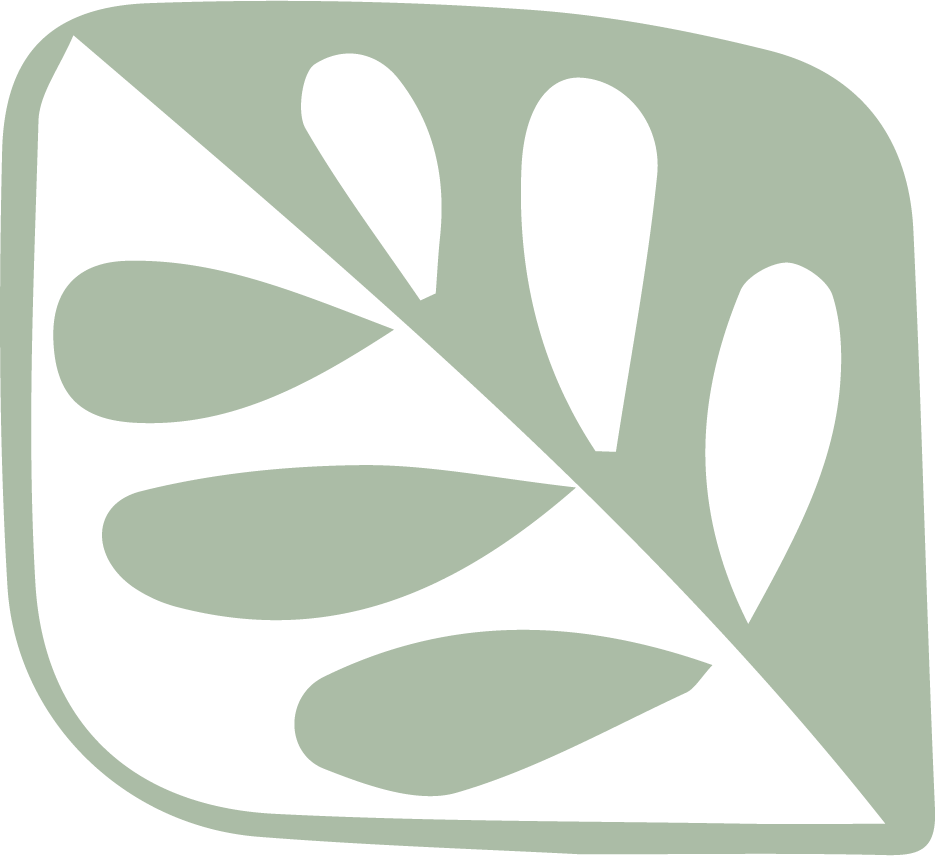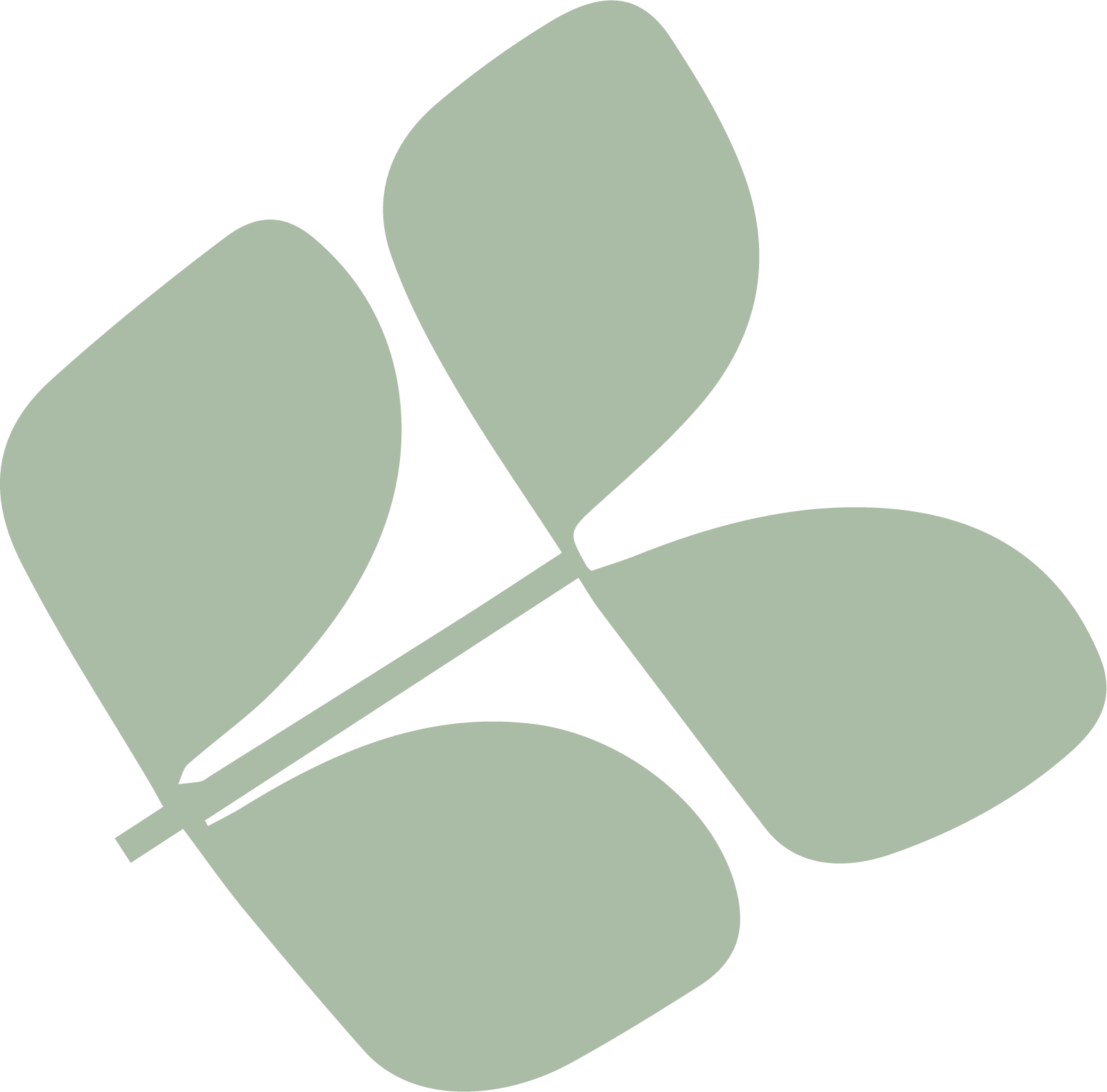 Sustainable & natural ingredients
Meet curl care that is powered by pure, botanically hydrating ingredients. Our curl recipes are a potent blend of sensorial botanicals, formulated for truly hydrated tresses. Botanicals are plant derived extracts, waters, powders, oils and butters derived directly from flowers, herbs, nuts, seeds, roots, leaves, barks and berries.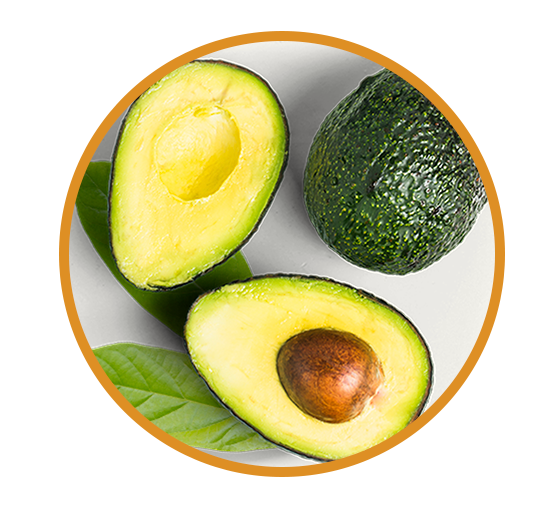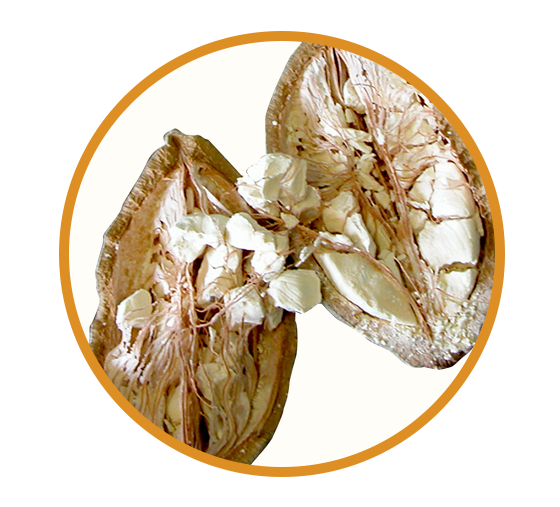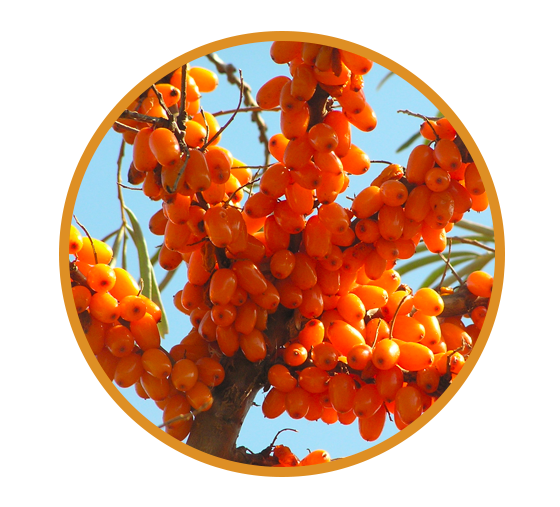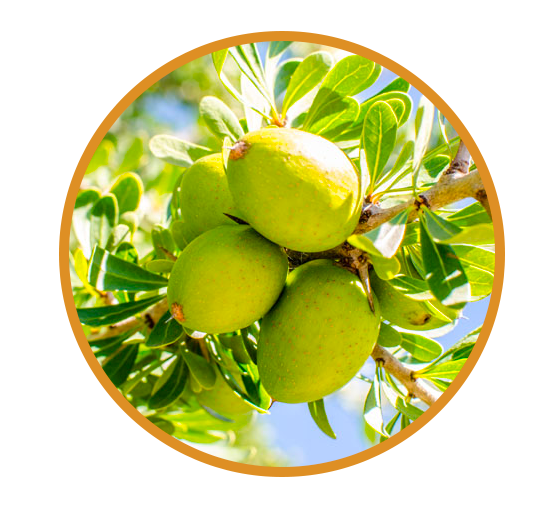 I really love the Avocado hair butter! The Shea butter is better for me when my hair isn't wet, I've noticed. But the avocado works when it's wet & dry. My hair has never felt so healthy, soft and moisturised without that weighed down feeling.
I've used so many different products but after using the Purely natural mango butter my hair has stayed moisturised even during protective styling.
Thereby helping to retain length. Good bye dry hair!!!!!
Nzingha (Verified Customer)